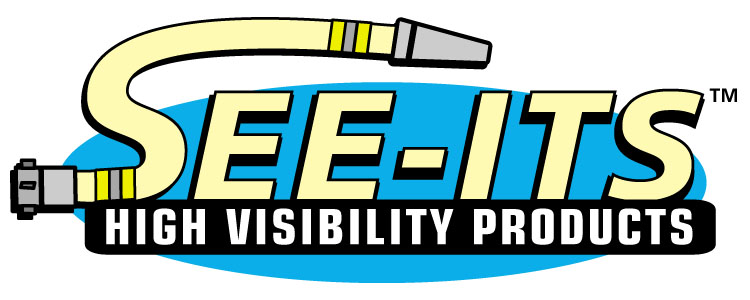 ---

Reflective Hose Collars - See-Its High Visibility Products:
See-Its High Visibility Products is no longer in business.
This website is for information only regarding flexible identification hose collars (Reg. U.S. Patent No.6,079,135).
Each hose collar can come with a customized label or marking and are made to fit almost any type of hose. Flexible Identification Hose Collars (U.S.Patent) are corrosion resistant and can be stored on a hose without rotting.
These hose collars are not limited to only firefighting conditions. They are also useful for military operations, airports, construction sites, shipyards, and all other areas where hoses are used and SAFETY is an important issue.

---
General Information:
ProductInfo@seeits.com

Thank you for visiting our site. Please visit us soon for new updates.
---
SEEITS.COM
copyright 2017
For web comments: jrweb@seeits.com